Since the beginning of the year, fabric accent wall is the subject of an increasing number of posts on social media website. Furthermore, bloggers write about TEXTURED WALLS, such as three-dimensional decors made from all type of materials. Some are from metal or ceramic tiles, others new wood moldings or reclaimed wood panels. Some promote their ecological products. I believe we have not seen the end of it yet. I should not forget the new generation of vinyl which is very much present on the market. It is made to imitate various kind of finishes.
For instance, these applications are seen on single wall or feature wall in a home. Also in public spaces like restaurants and many private businesses. Today, I focus on one room; the master bedroom.
Hard surface in single wall
In fact, a lot of manufacturers are now offering texture fabric with paperbacking. This means that the fabric is glue to the wall. Yes, it is a type of finish which is very popular. See these two pictures. After all, patterns are fine and the design is beautiful too but it is foolish to think that the result is the same. Wall upholstery is not that simple. The padding is the key.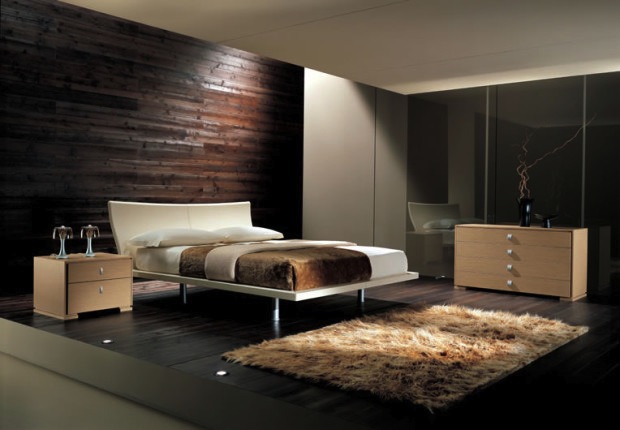 Fabric accent wall ideas!
After looking at these options, let's talk about fabric on wallpaper.
As you may know, my speciality is fabric wall coverings or wall upholstery. I will talk about my favorite subject and show pictures of fabric walls in several bedrooms further in this article. Now a little while ago, I read a short article in Forbes written by Becky Harris from Houzz. She goes over ten different ideas of finishes for bedroom accent wall.
I do get regular phone calls. Would we install fabric paperbacked? My answer is short, we do not.
We do stretched fabric on wall with a track system and add soft layers of padding underneath the fabric. Even though paperbacked fabrics have texture and relief, it is a complete different finish compare to wall upholstery.
To my opinion it is sad to see beautiful fabrics flat onto walls. A fabric glued onto a surface looses it's dimensions and softness. It is very apparent. May be not so much on picture. Take my word for it.
It is now time to talk about fabric wall upholstery.
Types of wall finishes
Wall upholstery may be accomplished in ways to form various design on a wall. Each design differs with upholstered shapes and depths. Here are a few examples of fabric accent wall. View the pictures below.
For one thing, these panels effect can be achieved with a fabric system called Clean edge system™. The next 6 images have one thing in common, a simple edge.
The fact is the most popular room upholstered is the bedroom or guest bedroom, Then, comes the dining area and living room.
Let's be creative!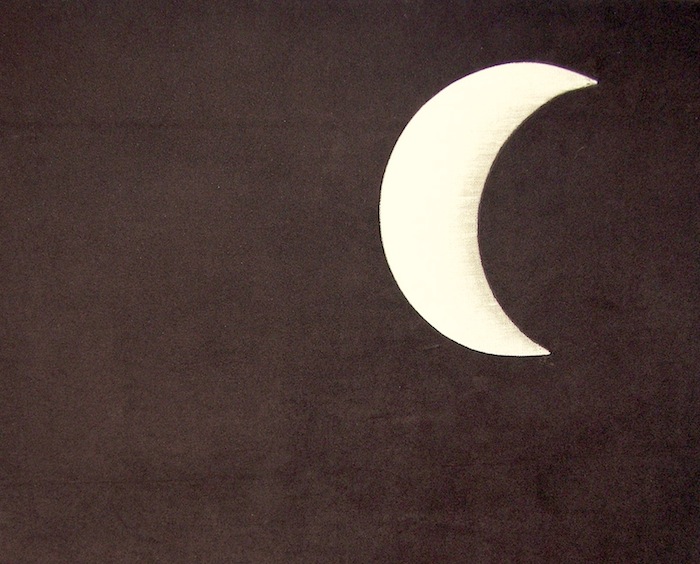 What if we could replace the straight lines by other shapes like this one shown on the right.
With the flexibility of Clean edge system™ track all shapes are now possible even curve movement. Indeed, this is a great bonus because, C.E.S open doors to new design ideas. For example,check out the crescent shape. This sample is made for you to demonstrate the incredible flexibility of this product. Given these points, does it give you an idea for a fabric accent wall?
So. tell me about your project.
This is a feature fabric wall in a Pierre Frey fabric. The fabric in this space is install by VETHOMAN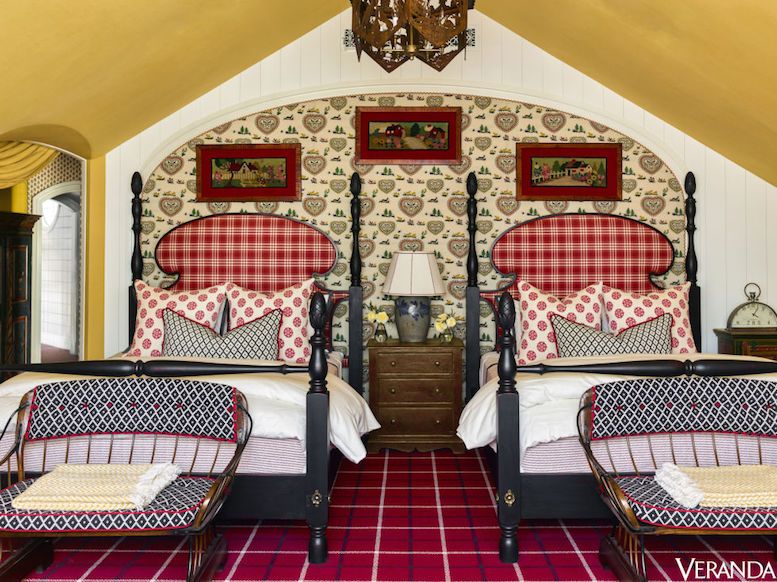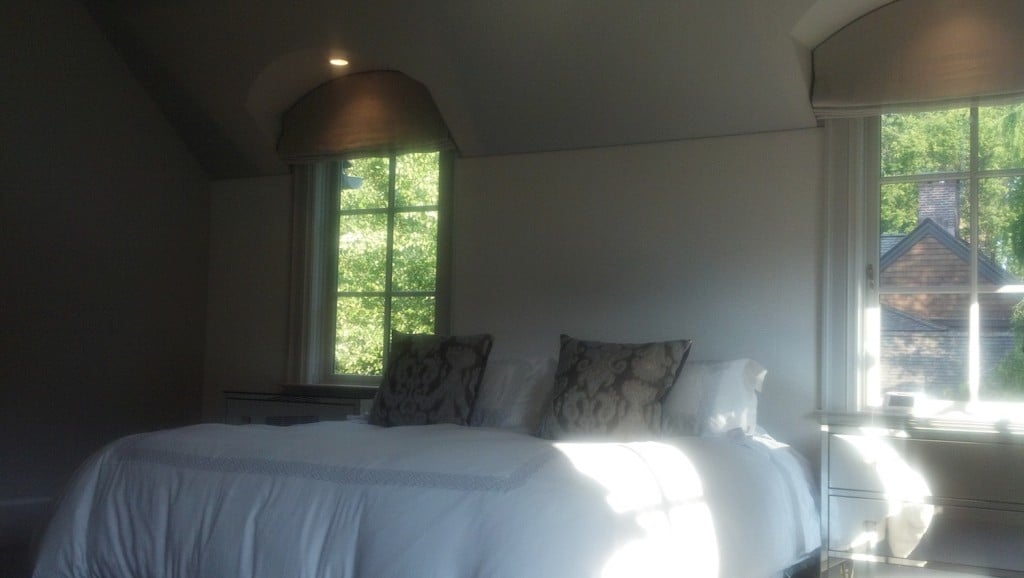 I presented several decors for master bedrooms or guest bedrooms. Each fabric accent wall is different from one another. There are many more pictures that I could show but I shall stop here. I have just given you a start. I leave you to imagine a decor. Create, don't be shy. By all means, you can adapte an idea to make the perfect fabric accent wall. Also, don't limit yourself to a bedroom, try other space in your home. Find a feature wall and start searching for fabrics.
The last picture of a fabric accent wall in a medium size room. A very busy pattern with bright colors.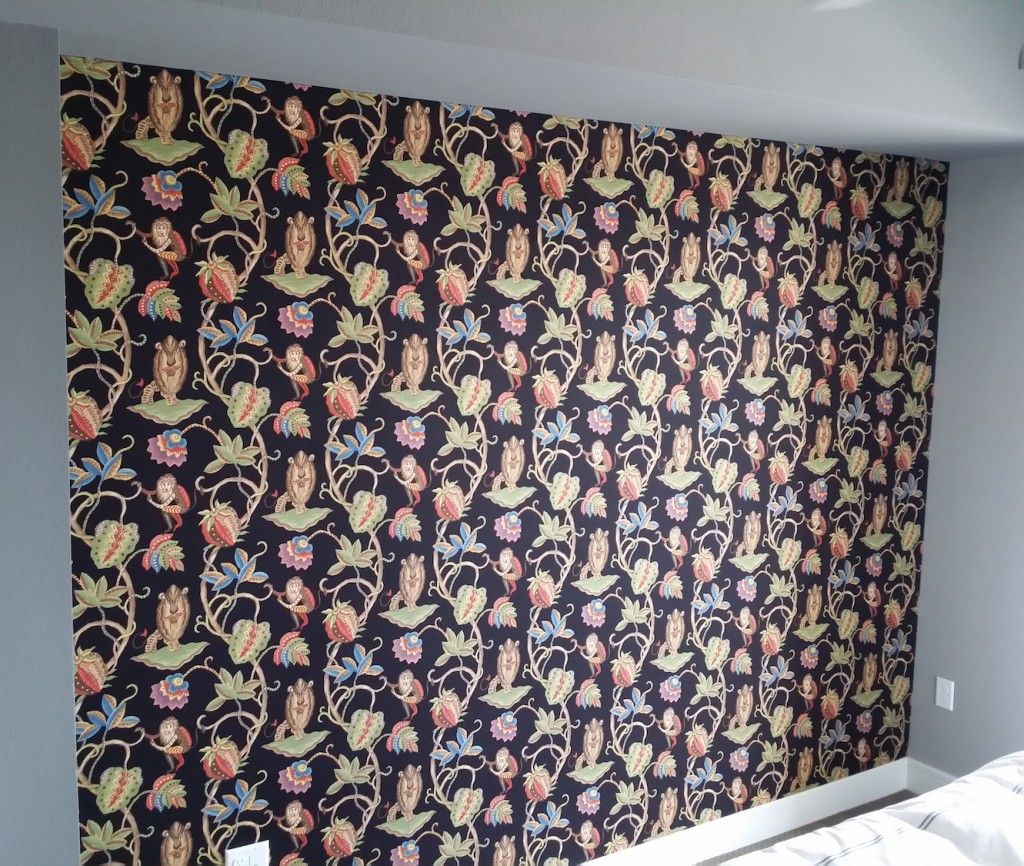 Enjoy the vibrant colors on this fabric by R. Kaufman Upholstery by VETHOMAN
Back in time
Before I conclude this article, let me tell you historical fact. Did you know that wall application is not new at all. All these new three dimensional finishes for walls invented from all kind of artificial or recycle materials are nice of course. I have nothing against recycling goods. But wall upholstery with applications was already present in homes in Europe centuries ago. Bedrooms were particularly ornate. Fabric was around the bed centuries ago to keep cold draft away. In some cases, the bed was placed in an alcove also surrounded by upholstery fabric such as canopy, draperies, headboard and wall upholstery. May be I should write more on this topic another time.
However, look carefully at the picture with rococo style interior. Notice inside the alcove; walls have delicate interfacings of curves and counter curves. Regardless of our present technology, no one will achieve such beautiful work ever again.