A few client reviews for our services in wall upholstery installation.
Thank you for your kind testimonials on fabric walls!
Eve Barnes | Kitchen Of Austin ,TX
This project was a very complicated installation that Eric and Veronique handled beautifully. The finished panels, ceiling, and walls look exactly as we had hoped without the least hint of the difficulty involved. They are professionals of the highest standards and a pleasure to work with on every project we have worked on together.
Bulhon Design Associates | Austin TX
V.E. Thoman's wall upholstery system is unique and superior to traditional wall upholstery methods. Their system can be applied around any surrounding architectural elements and the end product is perfectly tailored to the walls without the use of traditional welt cording or trims. Their wall upholstery system provides not only sound abatement features for Media Rooms but also a luxurious and elegant wall finish for any area of the home or office. Eric and Veronique are great problem solvers and always pleasant and professional to work with.
Fern Santini | Austin TX
Our design firm, Abode, hired V.E. Thoman to upholster the walls in a dining/media room and they did a BEAUTIFUL job. Our project involved applying a white silk fabric to the walls without using any trim to hide the seams, and they were meticulous in their work. They are also some of the nicest people I've met in this industry, which made it a pleasure to work with them. I will honestly be pushing for more wall upholstery in our upcoming projects so that I have the opportunity to work with them again.
Projects in Texas
Client private | Dallas TX
They were very professional. A job well done. I would recommend them to others. In fact, we get many compliments on the location where the job was installed.
Client Private | Dallas TX
We had a problem art glass wall in our living room that kept on shifting resulting in cracking of the plaster. Many redo's & re-plasterings later & brainstorming w the Contractor & Architect did not result in a satisfactory resolution of the problem. We contacted V.E. Thoman. Veronique & Eric were a pleasure to work with from start to finish, outstanding workmanship & professionalism, I think we may have solved the issue of the problematic wall!!
Client Private | Georgetown TX
We hired V.E. Thoman to upholster a foyer in our Victorian home. They did a beautiful job, and exceeded all of our expectations. From the beginning of the project, they were wonderful about keeping in touch, and Veronique helped me to select a fabric and design that would be appropriate for our home. They came and did the work on schedule and did a beautiful, careful, and professional job.
Furthermore, we would not hesitate to recommend them to our friends.
Paula Ables Interiors | Austin TX
We had the pleasure of working with V.E. Thoman last fall to provide a client with a unique upholstered double door leading into his media room that we remodeled with a 1920's glam theme. Veronique and Eric were helpful throughout the process and worked based off the design we gave them. They were very professional and meticulous when it came to the installation of the final product. We look forward to working with them again in the future.
In addition we have wall upholstery reviews from Eastern States
John Douglas Eason | JDE | NY
V.E. Thoman installed wall upholstery for my residential client in Manhattan in their Dining Room in a glazed linen and in their MBR of silk mohair. Their service was professional, timely and V.E. Thoman is always a pleasure to work with.
William Caligari Interiors | MA
Thank you again for your expect training and advise for our project in Central Park West. You provided tremendous value and expertise. We appreciate your professionalism. (This review is a little special because we teamed up with a company for our experience in wall upholstery. The full story is available in their blog)
Heaven Interiors | WI
Eric and Veronique are an absolute pleasure to work with. I have used them for two projects in Wisconsin. They're willing to travel and make things that seem slightly 'impossible' happen with ease and on schedule. They are expert craftsmen in their industry, meticulous down to every detail, with a vast portfolio of beautiful work.
Sylvana Lohr Interior Designer | NYC and Madrid, Spain – Luis Bustamante Estudio
Location in Fisher Island, FL
I highly recommend VE THOMAN, very talented, professional and responsible team. Thank you very much Veronica and Eric for such a beautiful job. Client is very satisfied with his upholstered family room, so do I. Thank you for your professionalism and thank you for achieved the deadline in time. You both have a great talent, everything is perfect, very detailed which is very important in design. Thank you so much, and looking forward to work together very soon again. 
Testimonials on fabric walls in the Mid-west
Private client | CO
I had the opportunity to work with Véronique on a project in Northwest Colorado. We had designed a walnut wood and linen wall paneling concept for my office but could not find any local resources with the necessary experience to support the project. I found Véronique online and she immediately engaged in supporting the architectural and construction teams. Véronique then traveled from Texas to Colorado to complete the installation over two days. Her work is impressive. We could not have achieved such results without her involvement in the project. Happy to use her again anytime.
Brad Krefman | BK Interior design | CA
VE Thoman installed wall upholstery at a residence in Aspen. The craftsmanship was impeccable and they were a pleasure to work with. They helped pre-plan and coordinate details with the contractor that saved a lot of headaches in the end. I would recommend them to anyone looking for high-end wall upholstery.
Once more, we thank you for the reviews!
We are always thrilled to have happy a client and also grateful for these reviews. As a result, we hope that you will trust us with your next project.

Message to our future clients
Why don't you look at some of the pictures from these projects. We have classified them by room type like bedrooms of all kind, Then dining rooms and powder rooms. Next we present open spaces such as hallway, mezzanine, corridor. Also, special spaces that need more attention like home theater, reading rooms, music room. Take a tour in the portfolio or read the blog.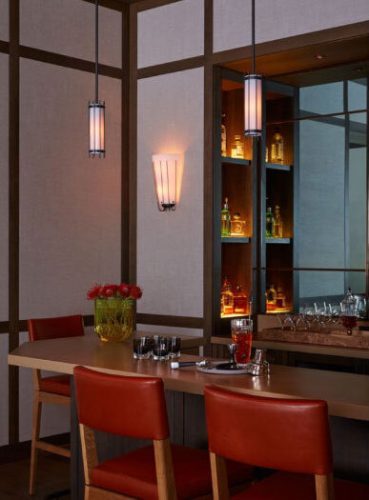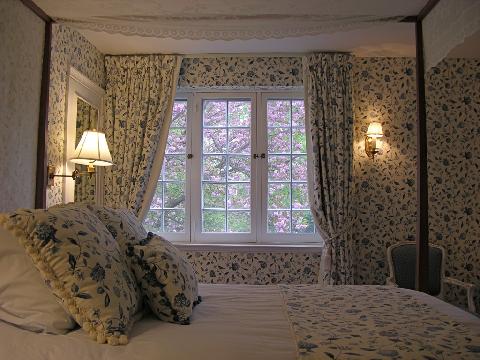 Now that you have seen residential installation, I invite you to look at commercial project. Unfortunately no review are posted in this category.
We have worked and still have on going project with various contractors and builders. A short list of company includes Escobedo Group, Jordan Foster Construction, KLM Commercial, Swinerton Builders.
We stretch fabric in offices, ballroom, conference room, media room and more. Visit Fabric Wall Installer and read what we do or just call us.